How to Get Multiple Offers on Your Coral Gables Home
ADDED ON November 15, 2012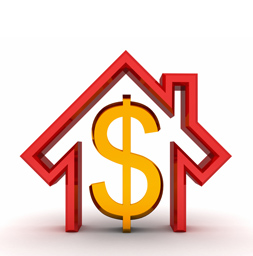 You may have been talking with a neighbor, heard a snippet on the television, or follow Coral Gables real estate market trends on this blog regularly. Whatever the case, you are aware that the Coral Gables real estate market is definitely a "seller's market".
Thoughts of a million dollar payout or timing the sale of your home may be coursing through your mind. If so, you should consult with a knowledgeable real estate agent for guidance on local real estate market conditions. Coral Gables is experiencing low home volume and high demand. That could place your Coral Gables home in prime position to sell.
As a home owner, you may not understand the technicalities behind marketing a home, handling negotiations, and managing the transaction from A to Z so working with an experienced real estate agent who follows the Coral Gables real estate market closely can provide you with the much needed guidance you'll require to navigate your home sale.
There are some simple steps that can aid you in marketing you home for sale and maybe even getting multiple offers. The basics are outlined below.
Sell Your Home For More Money
Stage Your Home for Sale – In a "seller's market", potential buyers know they need to act fast to put in an offer on the house (or houses) they like. Make sure yours is on that list by tending to every detail, eliminating clutter, cleaning well, improving curb appeal and listening carefully to suggestions made by your real estate agent.
Price Your Home to Sell – Think with your head and not your heart when pricing your home for sale. Overpricing real estate to "test the market" is one of the biggest mistakes any seller can make. The market was already tested by the comparable sales your real estate agent presented to you when determining the list price for your home. Be aggressive with the list price. You may generate a multiple offer situation that creates a bidding war. Let the buyers drive the price of your home up, up, up.
Spread the Word – From hosting a Broker's Preview to the open house and other advertising, make sure that your home is being properly promoted online and offline. Attention must be drawn to your home in order for it to be seen and offers to be submitted. Professional photography and a strong narrative are a must. Give your home the promotion it needs so that you can wait for the offers to roll in.
Make Your Home Available for Showings – To have multiple offers, multiple people need to view your home (in staged condition) at all times. Realize that getting your home sold quickly will likely mean a bit of an inconvenience for you in the short term. The more the home is shown, the greater the possibility for receiving multiple offers. The sooner you accept an offer, the less time you'll need to spend adjusting your lifestyle.
If you need more advice or simply need a team of real estate agents you can trust with the sale of your home, please call me today at 305-491-7179. Discover how our proven team approach leads to guaranteed results.
If you enjoyed this article, get email updates (it's free).
Other things you can do...